Fort O'Hare Victoria Campground. Free and spacious.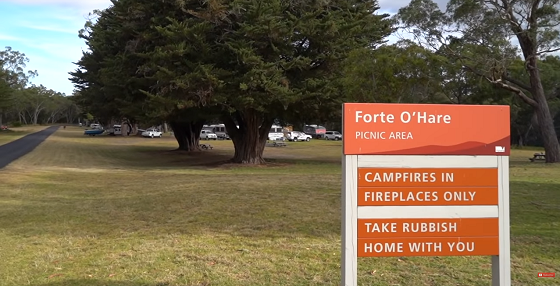 Fort O'Hare in Victoria is a free Campground located on the banks of the Glenag River. Just a short 3-minute drive from Dartmoor along Gambier Rd, is this picturesque place full of large gum trees and open spaces. It has plenty of room for all styles of camping. Fishing in the Glenag River offers an abundance of opportunities to catch a vast array of fish species such as yellow eye mullet,black bream, perch,mulloway, flathead, luderick and Australian Salmon.
Amenities and features of Fort O'Hare Campground:
Amenities Block
BBQ's
Campground suitable for camper vans, tents, caravans
Cell phone coverage
Creek
Fire pits supplied
Fishing
Pet Friendly- Pets allowed on lead
Water Taps
No powered sites though
In addition to all the outdoor activities that you can partake in at Fort O'Hare, just a short drive away Dartmoor host has a fantastic art installation of wood carvings dedicated to WW1 Avenue of Honour Memorial . The carvings are dotted throughout the town of Dartmoor.
There are no showers here, but you do have a creek that you can swim in 🙂 Also no bins are provided, consequently you will need to be self-sufficient and responsible for you rubbish. You can dispose of rubbish in Dartmoor. 
For more suggestions head over to our destinations tab