Calliope to Cape Hillsborough – Queensland Circuit Part 1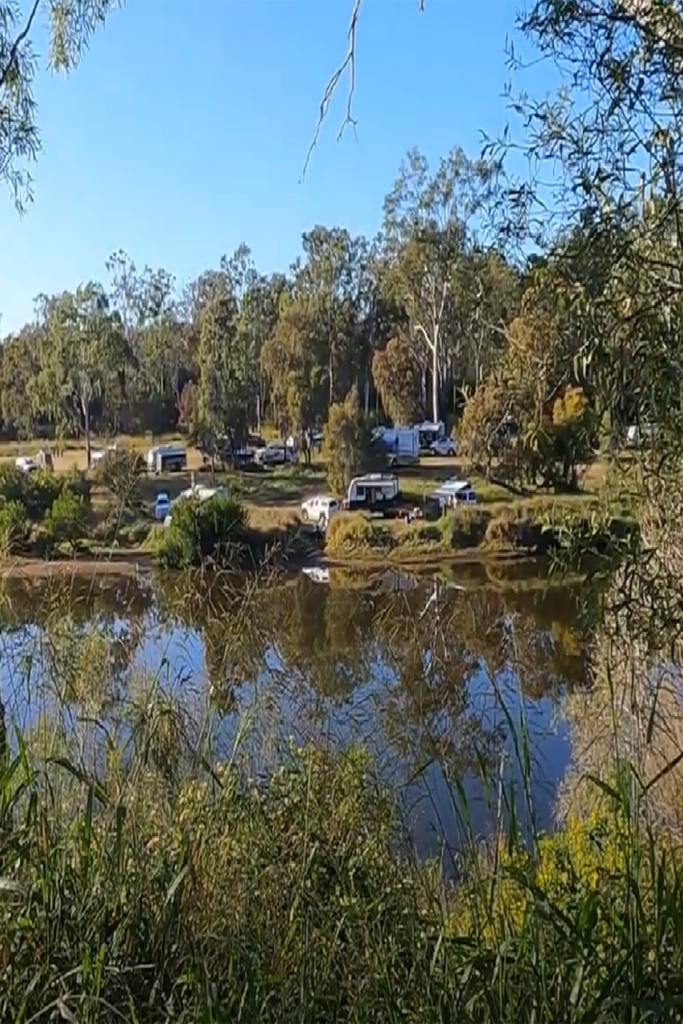 Calliope North River Rest Area
Free Camping.
➡ Calliope to Cape Hillsborough 🗺.
Recently we were lucky enough to head off on a two-week road trip that saw us travel from Brisbane to Calliope, Cape Hillsborough, Mission Beach, Townsville, Cairns, Undara NP, Porcupine Gorge NP, Bladensburg NP, Winton, Glenava Gem Fields, Carnarvon Gorge and back to Brisbane. We had many adventures along the way and saw some amazing things. Join us as we explore North Queensland and Central Queenland.
Queensland Circuit Part 1
We left Brisbane on Friday after school to embark on our first 6-hour drive of the trip. The first overnight stop was at Calliope North River Rest stop. It is a well-known free rest stop for all travelling north up the Bruce Highway. You have the choice to stay at either the Calliope North River Rest or the Calliope South River Rest, both are easy to access from the Bruce Highway. Both the rest stops are on the riverbanks of the Calliope River.
The Calliope River flows past the town of Calliope just to the north of Gladstone. The Calliope River is fed by three main branches, Larcom, Oakey and Paddock Creeks. It is a vital water source for the surrounding areas and is a lifeline for the cattle farmers that rely on it to raise the state's beef cattle. We have stayed at the Calliope North River Rest stop once before and found it a pleasant and peaceful place. The catchment is approximately 2.241 sq kms in size and extends for 100 km and empties into the Pacific Ocean.
The rest stop consists of 50 sites that are spacious enough to facilitate caravans, campervans, camper trailers and tents. You can stay for a maximum of 48 hours. BYO water supply and be self-sufficient for power. It is pet friendly, keep your pet on a leash and keep them quiet. It has basic amenities block on site just at the entrance to the grounds. However, a word of warning, take your own toilet paper.
There are also a few spots where you can chuck in a fishing line and try your luck at catching a few Barramundi, Mangrove red snapper, and Surf bream. Wouldn't recommend going swimming in the Calliope River though, as there have been reports of the presence of Crocodiles and Box Jellyfish. There are plenty of warning signs placed along the riverbanks to keep you safe 😉
Keep a look out for the next episode of the trip where we show you what we found at Cape Hillsborough and Mission Beach on our way to Townsville. Queensland Circuit Part 2 – Cape Hillsborough to Townsville.