Willis Victorian High Country campground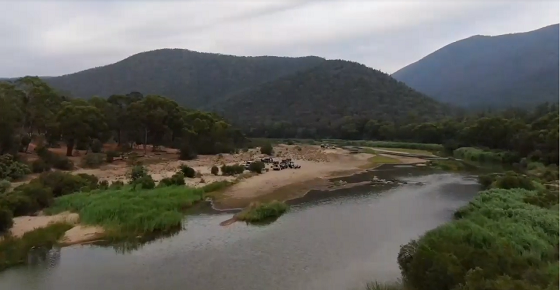 In the Kosciuszko National Park there is a great location called Willis Victorian High Country campground. Willis campground is hidden right on the banks of the Snowy River. It is located close to the New South Wales and Victorian borders. This campground is designed for 4×4 vehicles access so that just makes it all the more appealing, right! Hence tight tracks prevent the average vehicle entry into this divine spot, perfect! Generally speaking, you will need to take care when passing other vehicles. Willis Campground is suitable for tents and camper trailers. That is if you are a glamper. Swags will do the trick for most of us.
What could sound better than that, you might ask? Well to summarise and put it simply it's free! Free to stay there, free of jokers in cars, free of pollution and your free to cook on your camp oven.
Great freshwater swimming in the Snowy River. That is if you are brave. They don't call it the Snowy River because it has warm origins.  There are plenty of wide-open spaces and established 4×4 tracks to explore. Camping in the Willis Victorian High Country offers people a great starting location for bush walking. In addition to this it is fantastic for spotting wildlife including emus, kangaroos, wallabies, plenty of birds and even brumbies.
The campsite has basic facilities provided these are as follows:
Toilets (to to remoteness it is best bring your own toilet paper)
Picnic tables
Fire Pits
No running water (But always check if there are fire restrictions).
No bins hence you are responsible for all your rubbish removal.
 All you have do therefore is set up, sit back and enjoy the serenity. Besides above all just relax and take in the spectacular view of the Australian wilderness.
Finally if you are looking for some more ideas for your next location then head over to our destinations page.