Kookaburra Camping and Caravan Park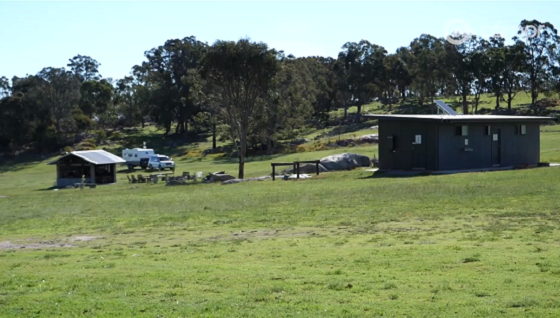 Kookaburra Camping and Caravan park it is absolutely unique. Approximately 50 km south of Tenterfeild. This campground is just shy of Glen Innes. This park is owned and run by Duncan MacDonald. It consists of 600 acres of lush NSW highland countryside to camp on or pull up your van. Brilliant for the family. Pets are possible but consult with Duncan prior to arrival. You can select where you want to camp without being constricted by allotments. All firewood is supplied on site🔥 Fantastic pricing. Right away this will become a true favourite destination.
Really enjoyed staying here with my family this year in April after a long drive from Lightening Ridge back to Brisbane. Plenty of things to do and explore. Bush walks, bird watching, swimming and the list goes on. Especially loved the camp kitchen was an absolute life saver when it rained. Another distinction of this campground are the amenities, they are top notch. Nothing beats a clean hot shower when you are camping. Also it has access to disabled amenities.
Look out for Rogan Josh , the pet name my crew gave 🤣 the wandering sheep, it's a great welcoming committee. Kookaburra Camping and Caravan park gets a ⭐⭐⭐⭐⭐ rating from me.
For more suggestions head over to our Destination page